Sorry it's been a while. I've been super swamped with school, helping my best friends move, and my CouchSurfer! Yep, that's right. I hosted a CouchSurfer for the last week. Jordan was in town for a job fair and professional conference that ended this morning, so we went out last night with G for some Arizona brews.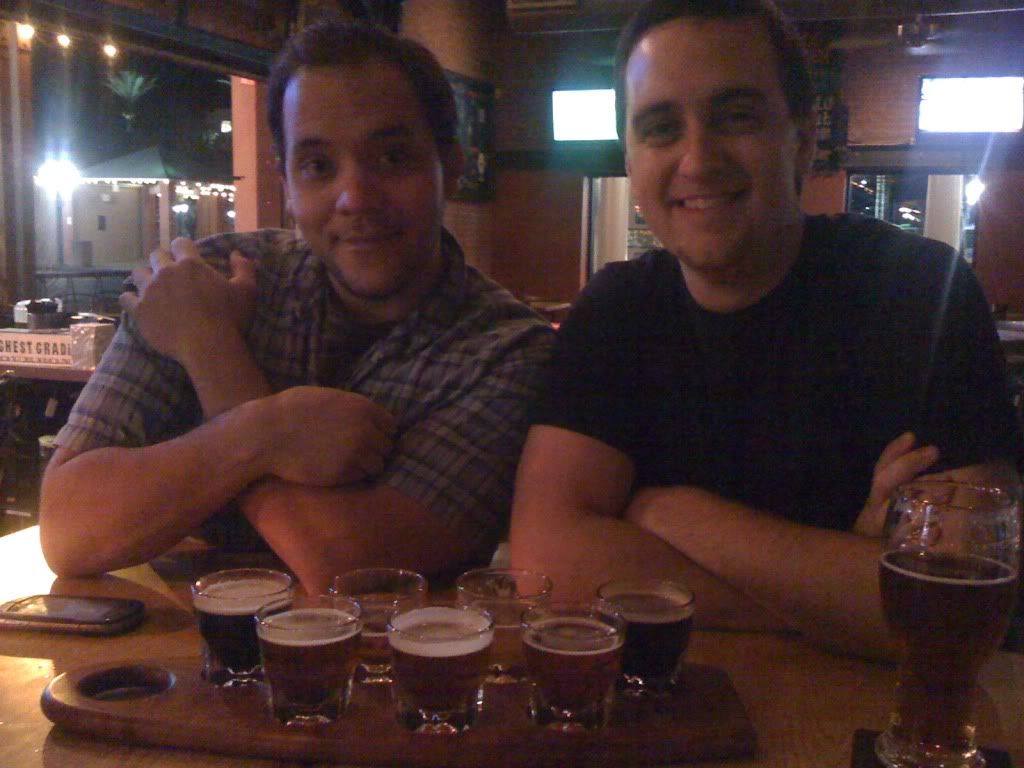 The boys with the SanTan sampler. We ended up there since I have been to Four Peaks a number of times, and SanTan is a lot closer to G's house. And since I gave him a ride, I didn't feel like driving back up to Tempe. We closed down the bar there, went and had some tacos at Dos Gringos, and headed home. It was a nice, relaxing way to wind down the last week together.
Anyway. Hosted Jordan and I also finished my puzzle early last week, so I'm up to 20 goals crossed off now. Two in a week isn't bad!
Kris and Dave leave Saturday morning, so I've spent most of my free time helping them pack, and spending as much time as I can get with them before they leave. I had planned on going up there for the latter half of Spring Break, but I apparently didn't put my vacation request in on time at work, so the schedule was made up before I let them know I'd be gone. Boo.
I got an hour and a half of modeling work in last Thursday and earned more than my entire last paycheck. Yesterday, I had a shoot out at White Tank Mountain regional park. It's SO beautiful out there! And on our way back into town, I saw two deer running across the road - a first for me in the 3+ years I've lived here. That was pretty cool.
Sorry I'm all over the place tonight. I have a headache, Mom just got out of the hospital this afternoon after emergency surgery earlier this week, and Prince Charming and I decided to go our separate ways this afternoon. It was an amicable break, but still makes me a little sad. He accepted a position that is going to put him out of town / across the country for the next ten weeks. Things have been off between us since the wedding and now with the prospect of long-distance, we just decided to call it quits.
And I was chatting with Irene yesterday morning... We're tossing around the possibility of being roommates in Hamburg next year. She's thinking of moving out there next fall, and I certainly don't have anything holding me here right now. We'll see as things progress, but I'm definitely considering it.
My head hurts, so I'm outta here. I'll leave you with a picture from last week. G and I went out to lunch at Ra. The food was delish, and this picture makes me laugh every time.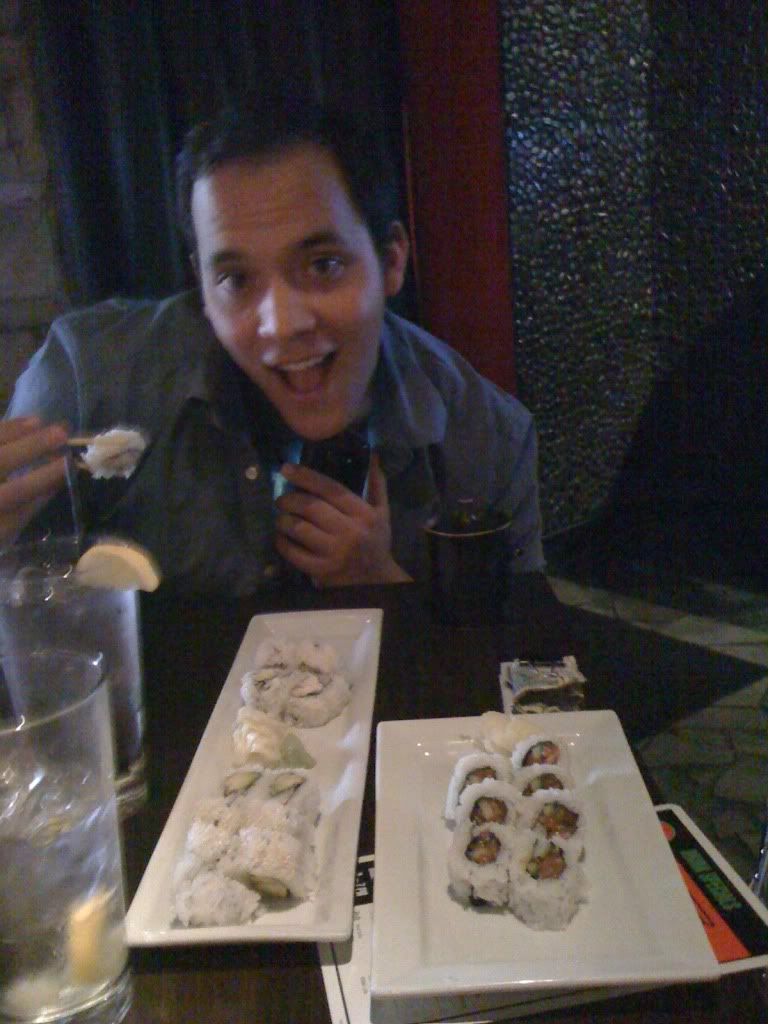 Sayonara, beeches!