I found this guy in the bathroom earlier and felt the need to take a picture, since he's the first spider I have seen in this house since I moved in 10 months ago.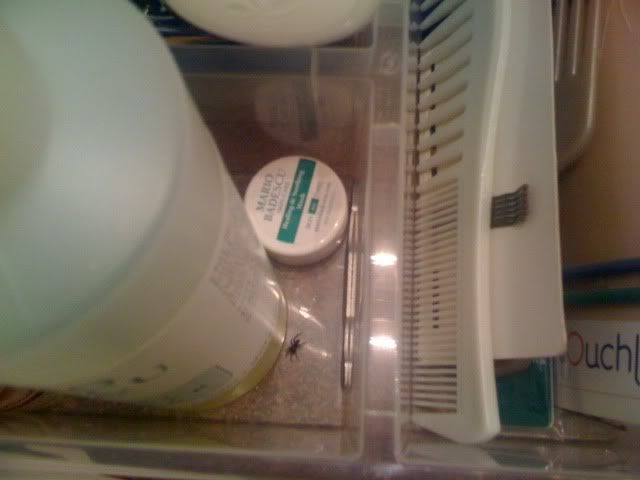 Yeah, I know. Itty bitty. I took a picture anyway.
In less than 6 hours, I have crossed off another 7 things from my to-do list! I now have 15 of 34 items completed. I rock!
I'm super tired and heading to bed. Just wanted to share a quick photo of my new house guest. (He's dead now. His guts are hanging out. But I promise that's not usually the way my house guests end their stay here.)
Ciao!