Back in August or early September, I talked to the owner at my yoga studio about getting a free voucher for a veteran with PTSD, to see if it could help. Then I invited Kyle along. Of course, he wanted "science" before he would agree to go to yoga with me. And since I wasn't willing to do all the work for him and he doesn't care enough about his mental health to look into any therapy other than marijuana, he didn't go.
Today, when rooting around the site for a new independent film on PTSD (please donate
here
if you have a few extra dollars!), I found a link to something that couldn't have been more perfect. When asking for "science," Kyle wanted something saying yoga was good for anxiety, basically. That it would make him less of an angry asshole. Fort Campbell's Warrior Transition Unit, a rehabilitation unit for soldiers recovering from wounds - most of them sustained in war,
practices yoga as a group
. There was a veteran with PTSD interviewed for the article, talking about the difference yoga made in his life, and it mostly just made me smile inside.
And yesterday's photo (day 29):
Me at Oktoberfest. Possibly one of the worst pictures of me ever. However, it's the only one I have. And I was eating a plate of sauerkraut with a sausage thing. I don't know why it looks urine-yellow.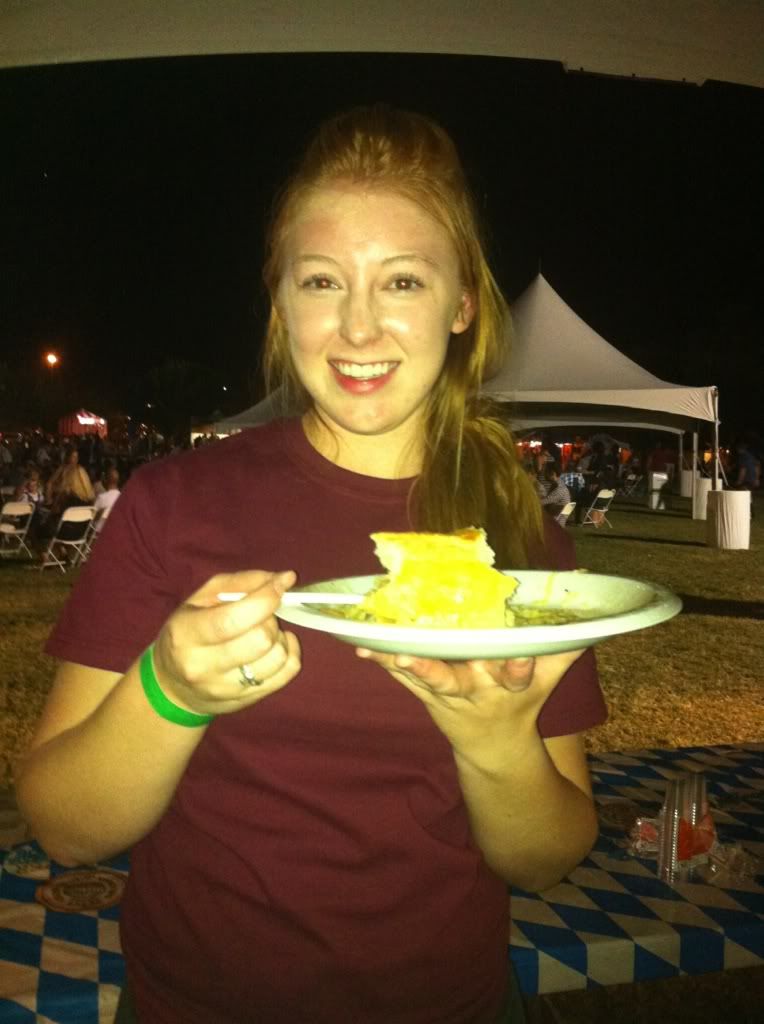 Today's picture is of my rockin' new boots, but I haven't uploaded it yet.
I think I'm off to finish up the German homework and go to bed. Ciao!